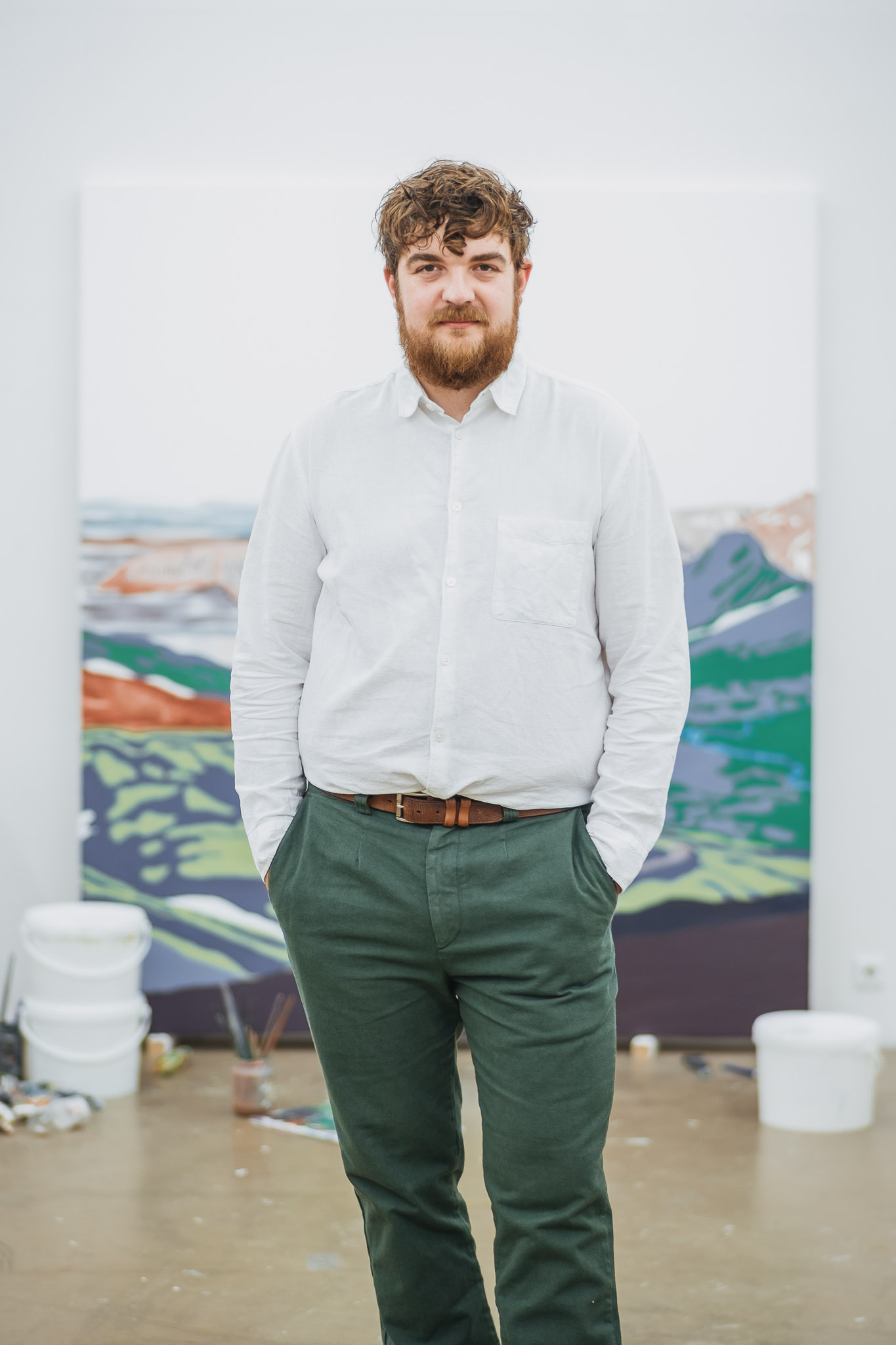 Lukas Bury (b. 1991 in Bonn, Germany), based in Reykjavik is a visual artist with a Polish and German background, interested in historical understanding and the narrative power of images.
Lukas studied in the MA program at the Listaháskóli Íslands, the Hochschule für Bildende Künste in Braunschweig and the Accademia di Belle Arti di Brera in Milan.
Bury exhibited in numerous group shows i. a., Tilvera – Being (2018), at Verksmiðjan in Hjalteyri, Common Ground at SIM Korpulfsstaðir (2020), Forðabúr – Supply (2020) at The Living Art Museum, and Raw Power (2021) at the Reykjavik Art Museum.